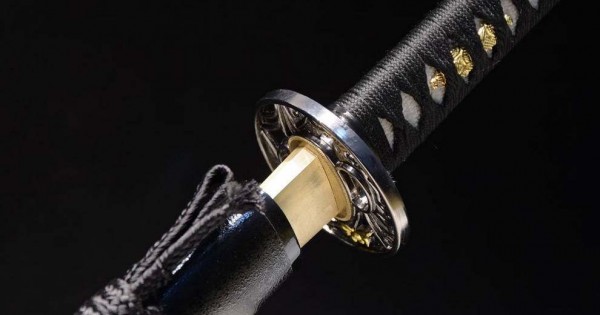 The samurai sword is a Japanese weapon that possesses a long and distinguished history, originating with the need to defend against Mongol invasions in the 12th century. It has been used by warriors and commoners alike for many purposes, including hunting, fishing, and slashing through stacks of paper. The area around Tokyo alone used to contain more than two hundred sword smiths. Today only a few remain, mostly working in the tourist trade. It is a quintessential Japanese icon and has been featured in many works of Japanese art, literature and film. Here are the rituals associated with the samurai sword.
The Sword Makers
During the Edo period (1603-1868) swords were made by professional blacksmiths, who set up shop in the streets of Tokyo. Because they worked on commission, they could be hired out to anyone seeking a sword. For samurai warriors the sword was an essential item of equipment, so they would have their swords made only by the most renowned smiths. For one thousand yen they could have these smiths attach a gold-stamped crest on the blade which came to be known as a mon. The smiths used the highest quality steel and would spend three months forging a single sword, which he would then spend another three months sharpening. After polishing the final product, he would stand in the doorway of his shop and call out to passersby: "This is a genuine article. It cuts well."
A Samurai's First Sword
At the coming of age ceremony for a young samurai—between 15 and 20 years of age—it was traditional to receive one's first sword from parents or guardians. This sword was called a shokuminchi-ken. The ceremony was performed in front of a shrine and followed by a procession to the home of the recipient's parents. The shokuminchi-ken served as the samurai's primary weapon for two years before he received his first true sword—a longer blade called katana—which was used for duels and battles.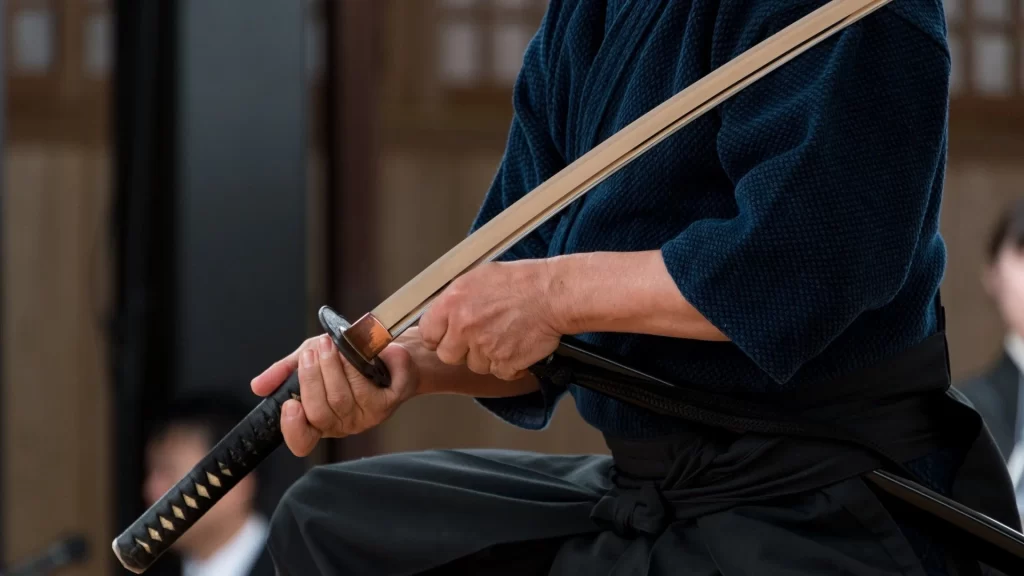 The Sword-Grinding Ceremony
A sword was never used in battle or combat, except on rare occasions, so it would need to be despatched for sharpening and repair. In olden days the sword smith would grind the blade at his shop, but today in the hope of preserving certain traditions he will have his assistant do this. He will first put his finger in a very small hole in the sword's hilt and then put some oil on its blade. The sword is then placed in a wooden box, with the oil on one side and the charcoal (called hachiya ) on the other. As it is put in place he will begin to rotate both to the same direction, adding his own energy to that of the weapon.
The Sword-Polishing Ceremony
At this point he will take out his old wet cloth, lather it with white vinegar and polish up both sides of the blade with it until they gleam like mirrors.