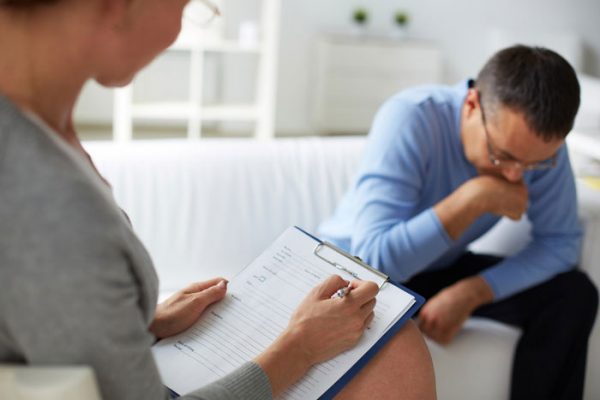 There is no hiding the fact that the LGBTQ community has always had the stigma of having huge rates of mental health problems as compared to others. Something that most don't understand is that how it feels to get disapproving glances and humiliating remarks from people who are complete strangers. People from the LGBTQ community are way more likely to end up committing suicide as against the heterosexuals. So, are you someone belonging to this community and you're looking for professional help? If answered yes, you've come to the right post.
Pride Counseling is here to understand all such issues both from a financial and a psychological point of view. This is why a platform has been created for the LGBTQ community where help is offered to them at a rather cheap rate. We recommend visiting e-counseling.com and read their in-depth review, along with their customer reviews, in order to know more about it.
Matching the best therapist for you
Unlike several other online therapy services, Pride Counseling will take into account your identity extremely seriously. The company will initially ask about your identity and will offer you several options like non-binary, transgender, genderfluid and male or female. When you enter the sign-up procedure, Pride Counseling will ask you about the kind of therapist you wish to match yourself with. The therapist will also be a member of the LGBTQ+ community and it is only then that he can understand the sharpness of your issues.
Anonymity and confidentiality of Pride Counseling
When you take into account Pride Counseling, they also have a confidentiality agreement along with your therapist but in terms of online therapy, you won't get a sudden run-in. This clearly means that online therapy is more private and anonymous when compared to regular therapy. You'll never ever come across a person in the office of the therapist who might know about your personal life. When you're driving to the office of the therapist, you will never require explaining where you're going. Hence Pride Counseling offers freedom of judgment.
Different issues that Pride can help you with
Pride Counseling can assist you with several issues like anxiety, depression or other substance abuse issues. However, Pride also specializes in a few unique issues like being a member of the LGBTQ+ community like an identity crisis. The therapists in Pride will assist you in any issue, even if you're suffering from thoughts which include harming yourself or committing suicide.
Therefore, when you're wondering about the ways in which Pride Counseling can help you, you can take into account the above-mentioned points.