If you want to visit God's country, you can select from Kerala tour packages that offer many options to enjoy Kerala. Kerala is the southernmost state of India. It has its distinct culture and cuisine. You can rejuvenate your holidays in Ayurvedic resorts or visit other wonderful spots.
Kerala is a leading destination for those who want to have a relaxing time and enjoy photography. Here are a few popular scenic spots that you must visit for sure:
Wayanad
The flora of this region is still preserved in pristine condition and is incredibly diverse. This area is a historic significance because of prehistoric engravings and Mesolithic artifacts. There are various hill stations in the district including Sulthan Bathery, Mananthavady, Vythiri, and Kalpatta.
Neelimala
This area is dotted with several awesome sights. The photography enthusiasts would find this place to be perfect for pictures that truly inspire.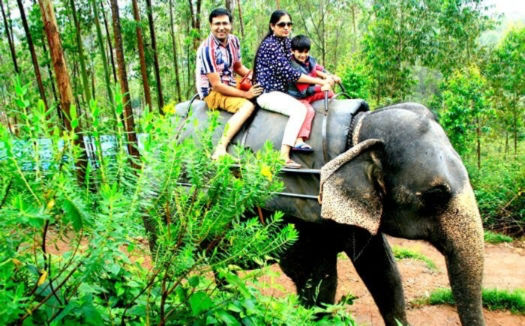 Vellari Mala
No other place can match the beauty of Vellari Mala. If you want to come close to nature, this place is perfect with many mesmerizing waterfalls, unending rolling landscape, and myriad cascades. It is a home to many species of birds and a famous picnic spot among locals.
Munnar  
India is dotted with numerous beautiful natural sounds and sights but the mountains retreat of Munnar is truly special. Munnar is one of the most visited mountains by domestic and foreign travellers. The key features that add to the beauty of this place are the rivulets, gardens, and colonial bungalows. If you are fond of trekking and mountain biking, you can find many trials in this area that open up various wonderful sights.
Vattavada
It is a small village located a short distance away from Munnar. It is a great scenic location for a unique taste of village life amidst the beautiful hills of the south. Vattavada is considered one of the best places for watching birds.
Mattupetty
Mattupetty is gradually emerging as a premier tourist attraction. It is immaculately green and sooth to the eyes. It is a delight for nature enthusiasts. The entire area is a crisscrossed by cascades and rivulets. Those interested in outdoor activities might go trekking or mountain biking. A key attraction in Mattupetty is the dam that features a massive reservoir of water.
Are you planning your holiday in Kerala? If yes then choose the right package. The good Kerala tour packages are packed in different flavours in the form of Ayurveda treatment, trekking, wildlife, backwater tourism and sight-seeing package.